Maria's "Internal Dialogue" at VANS Corridor Gallery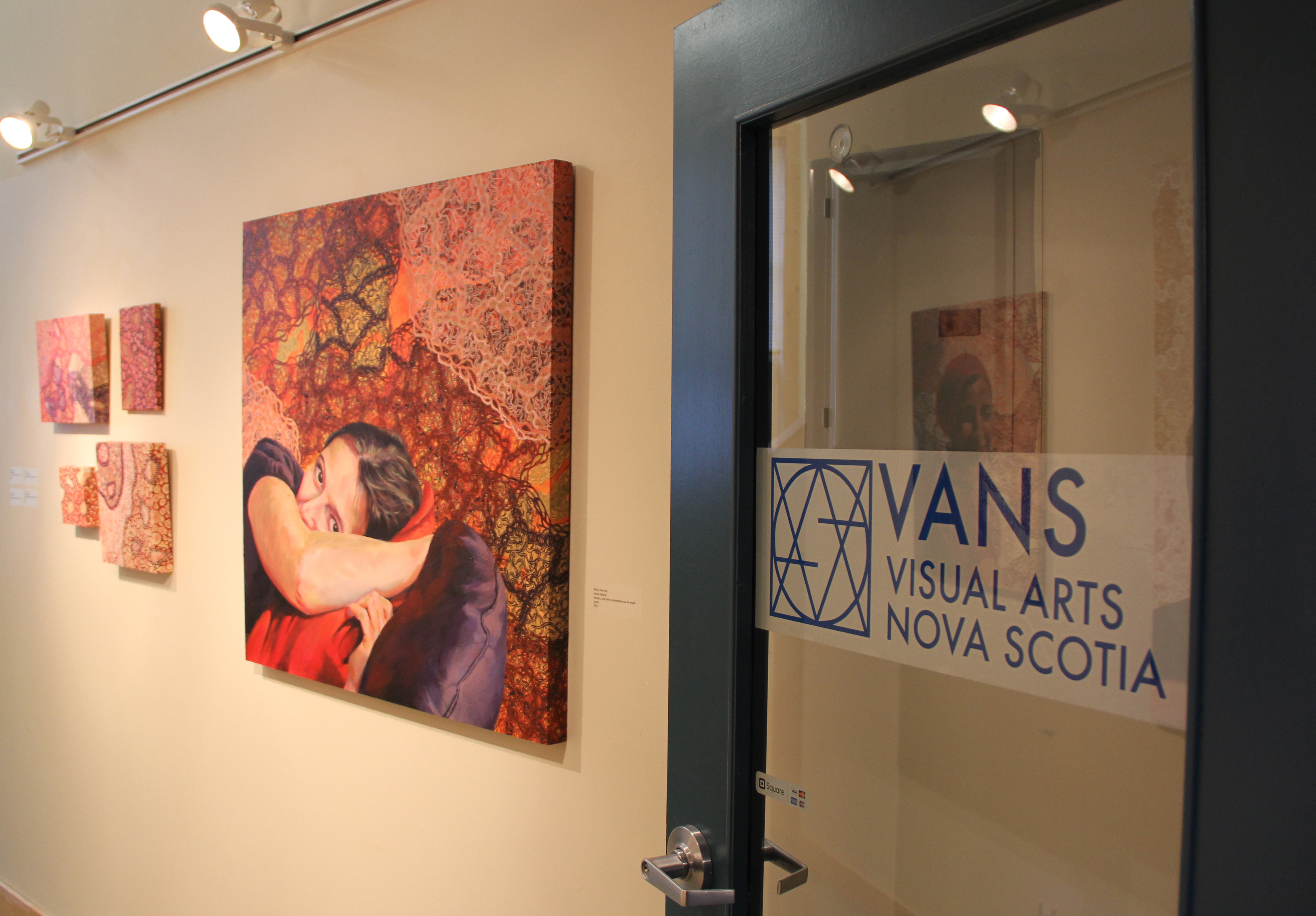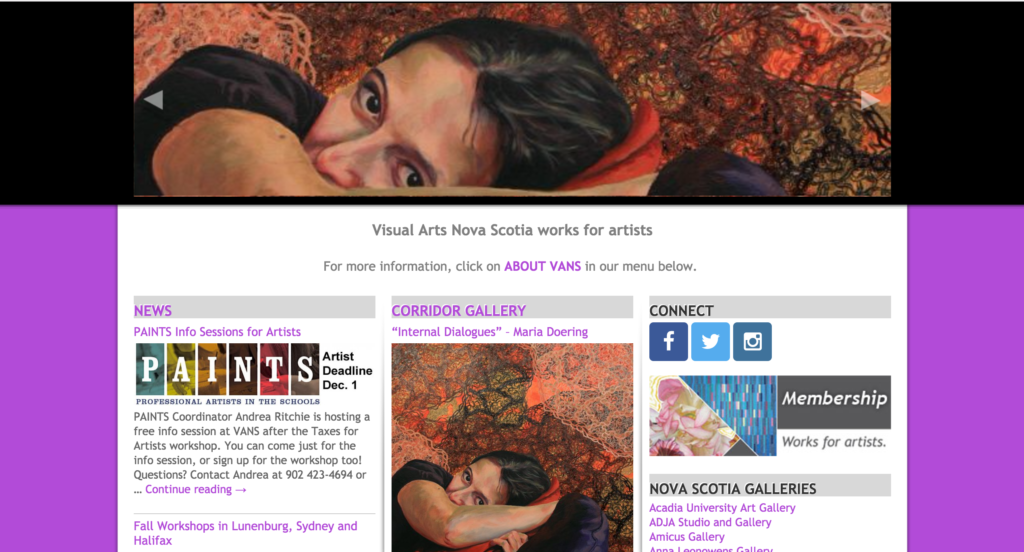 10 pieces from Maria's "Internal Dialogues" body of work are on display at the Visual Arts Nova Scotia Corridor Gallery November 2 – December 15, 2016.
About the Exhibition: 
What is a person?
Are our bodies filled with a soul?
Is there a separation between body and soul or is it one and the same?
These are questions that have influenced my art-making in the last 4 years. I visualize what fills our body as a vessel, and interpret its many layers, physical and metaphysical, in my artwork. The printmaking process requires a lot of physicality from me. Having allergies and asthma creates another set of obstacles for me as an artist, but I love the physical challenge that printmaking brings. The more arduous, intricate, and repetitive a process is, the more I become engaged with it. Painting on my prints provides the perfect counterbalance to this method, as it takes hours of calm and peaceful work rather than physical exertion.
This quest for visualizing the lacery of people around me started with first trying to understand inner workings of my body. I imagine hundreds of layers of patterns and textures that are intricate, dense and beautiful. Each portrait of a woman is someone I have connected with over the years. I am always drawn to strong, determined, independent women, each with their own story and personality. Their portraits are what I see as an outside observer, and how these women present themselves to the world. The layers of lacery are a representation of what is below the surface and what the viewer cannot readily see. This combination is what makes each woman who she is and is the essence of her being.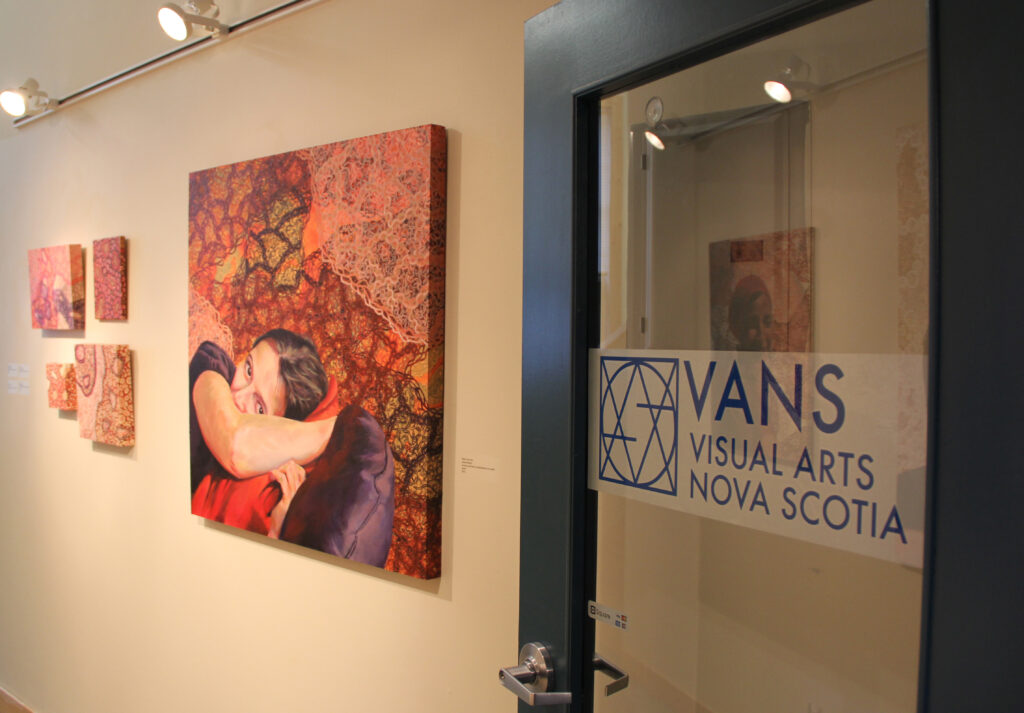 About the Gallery: 
Located inside the Visual Arts Nova Scotia office at the Halifax Seaport since 2000, the Corridor Gallery is complimented by a historical legacy of Nova Scotia culture, simple yet modern architectural elements and an array of current cultural activity in the Cultural Federations of Nova Scotia office. The Corridor Gallery is located at 1113 Marginal Road, Halifax, Nova Scotia and is open Monday through Friday, 9:30am – 5pm.