BIG PRINTS! at the Craig Gallery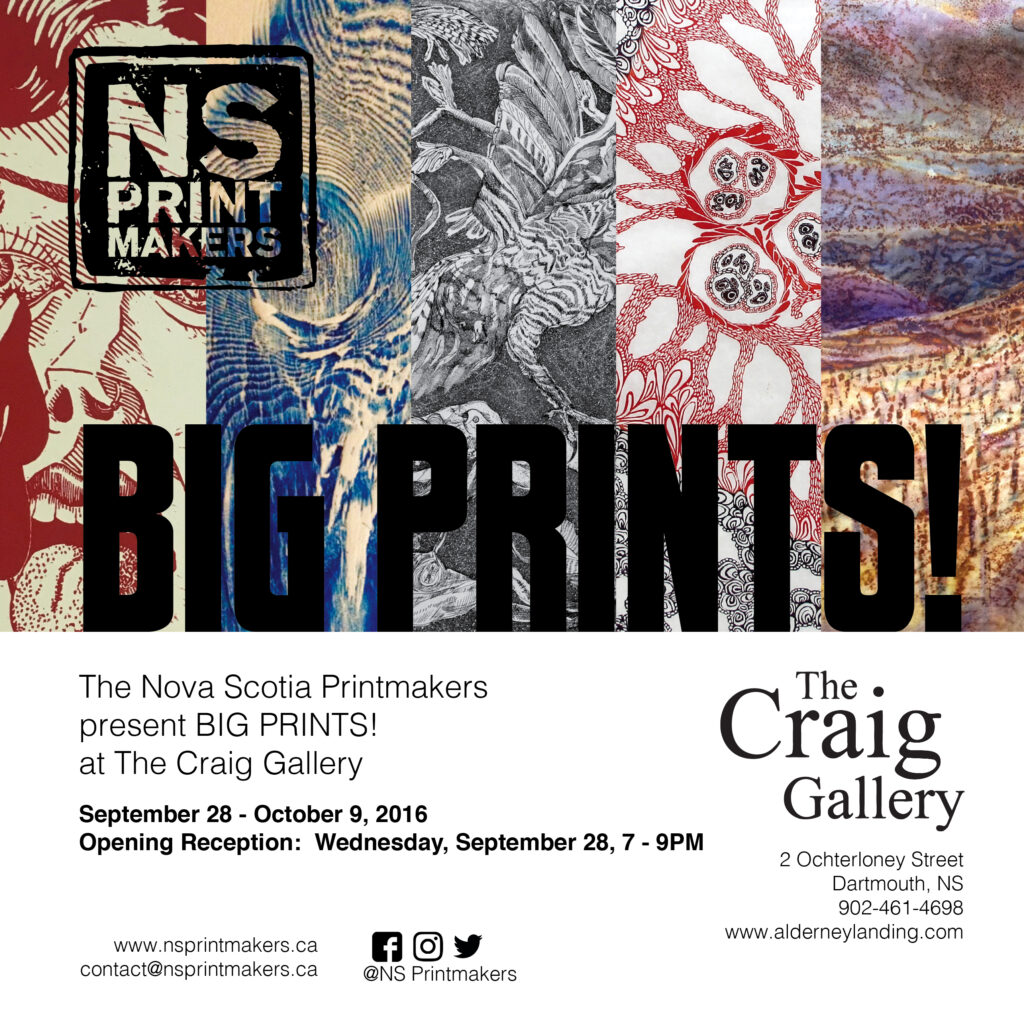 Maria has two large scale prints in "BIG PRINTS!" at The Craig Gallery. A group exhibition organized by the NS Printmakers:
BIG PRINTS!
An ample, brimming, capacious, colossal, commodious, considerable, enormous, extensive, gigantic, huge, hulking, immense, jumbo, mammoth, massive, oversize, spacious, strapping, substantial, tremendous, vast … exhibition of prints.
Members of the NS Printmakers who are participating:
Bonnie Baker, Melissa Charbonneau, Maria Doering, Suzanne Gauthier, Hannah Genosko, Kate Georgallas, Carlos Gomez, Bob Hainstock, Dyan Hatanaka, Erin Hollingshead, Christine Koch, Jay Leblanc, Caroline Loose, Bronwyn Mundell, Tony Myers, Meggie Richards, Diane Rosati, Tamsin Sloots and more!
The exhibition runs from September 28th until October 9th, 2016. Please join us for the opening reception on Wednesday September 28th, 7-9PM at The Craig Gallery at Alderney Landing.