Cellular Expressions in the News
The wonderful Joanie Veitch interviewed Maria after her artist talk and followed with a fabulous article for the Chronicle Herald and its local Dartmouth Community paper the Dartmouth Tribune. You can read the article online here.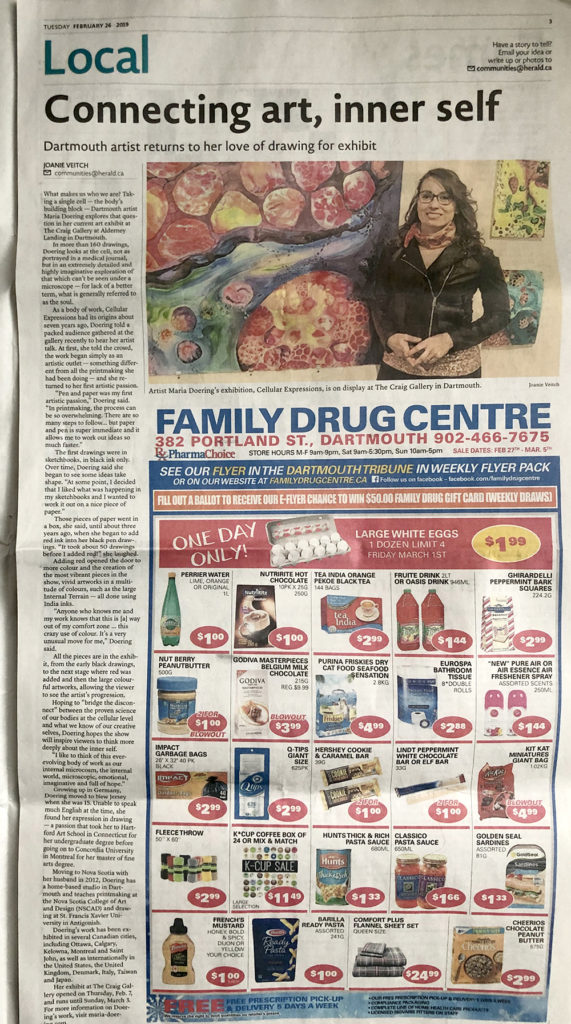 Snapd Dartmouth Photographer Amelia Cruddas attended the Opening reception at the Craig Gallery and photos were published online as well as in the March issue of the paper.