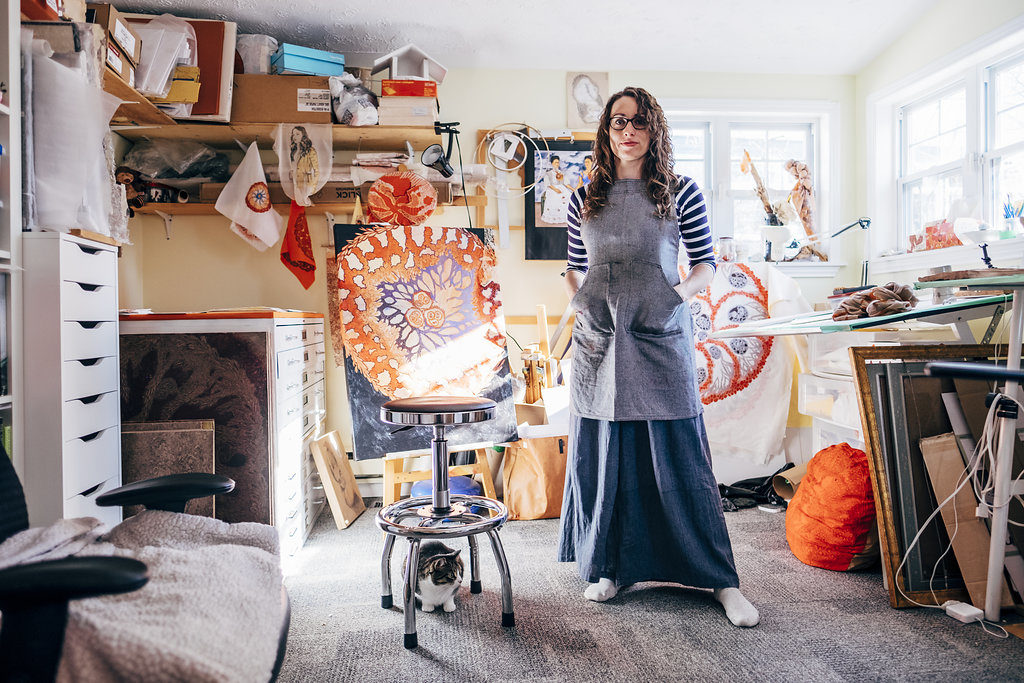 Photo by Mel Hattie
Maria Doering is a German multidisciplinary artist and printmaker, living and working in Dartmouth, Nova Scotia since 2012. She left Germany with her family at the age of 15, arriving in New Jersey. She received a BFA summa cum laude from the Hartford Art School in 2007, majoring in Printmaking with a minor in Art History, then completed an MFA at Concordia University in 2010.
Maria's work has been exhibited in Canadian cities including Ottawa, Calgary, Kelowna, Montréal, Saint John and Halifax as well as internationally in the U.S., the U.K., Denmark, Italy, Taiwan, China and Japan. Her work has been recognized in international competitions, including the Tokyo Screen Print Biennale in 2015, the International Print Biennial organized by the National Taiwan Museum of Fine Arts in 2016, the Boston Printmakers North American Print Biennial in 2017, and the Pacific States Printmaking Biennale for North America organized by the University of Hawai'i at Hilo in 2018.
Maria founded Doering Editions in 2010. She has taught undergraduate printmaking courses at NSCAD University in Halifax since 2013 and undergraduate drawing at St. FX University in Antigonish since 2018. She is the outgoing president of the Nova Scotia Printmakers association and has organized many community events since 2015. Maria travels with her art whenever possible and teaches workshops all over North America.
Maria currently works from her studio in downtown Dartmouth. Her art practice moves fluidly between drawing, printmaking, installation art, painting and embroidery.
-December 2018