Next Workshop in the Gaspereau Valley Aug. 13th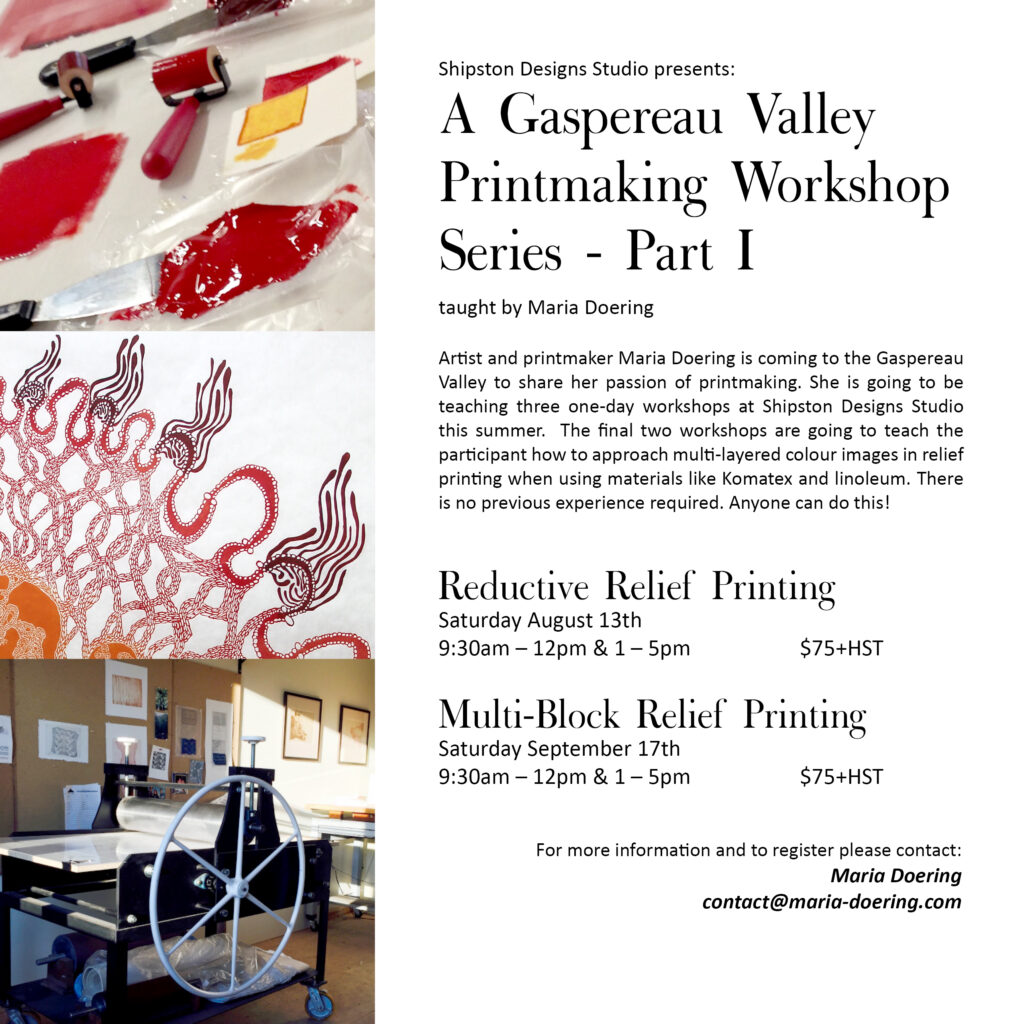 The second workshop of three in this series is being held at Shipston Design Studios on August 13th. There are still seats left for both workshops. It's not to late to register!
Reductive Relief Printing
Saturday August 13th   9:30 am – 12pm & 1 – 5pm (bring your own lunch)
After a brief overview the participants will be guided through the process of reductive relief printing. This means the printing of multiple colour layers by carving the image from a single block. Maria Doering will cover several different methods of registration, printing by hand as well as through the use of a printing press. By the end of the workshop, the participant will have created a two colour print.
$75+HST all materials included
Multi-Block Relief Printing 
Saturday September 17th   9:30 am – 12pm & 1 – 5pm (bring your own lunch)
Multi-block printing is another multi-color and multi-layer relief printing method. Participants will learn how to transfer their image to multiple blocks in order to carve separate colours from each block. By the end of the day you will have created a 2 colour relief print with the multi-block method.
$75+HST all materials included
Please bring good cheer, an image idea, a notebook or sketchbook, an apron or old t-shirt and any wood carving tools you may already have.
To register, please contact Maria Doering at 902-719-5007 or send an email to contact@maria-doering.com