Maria at Ottawa School of Art as Artist in Residence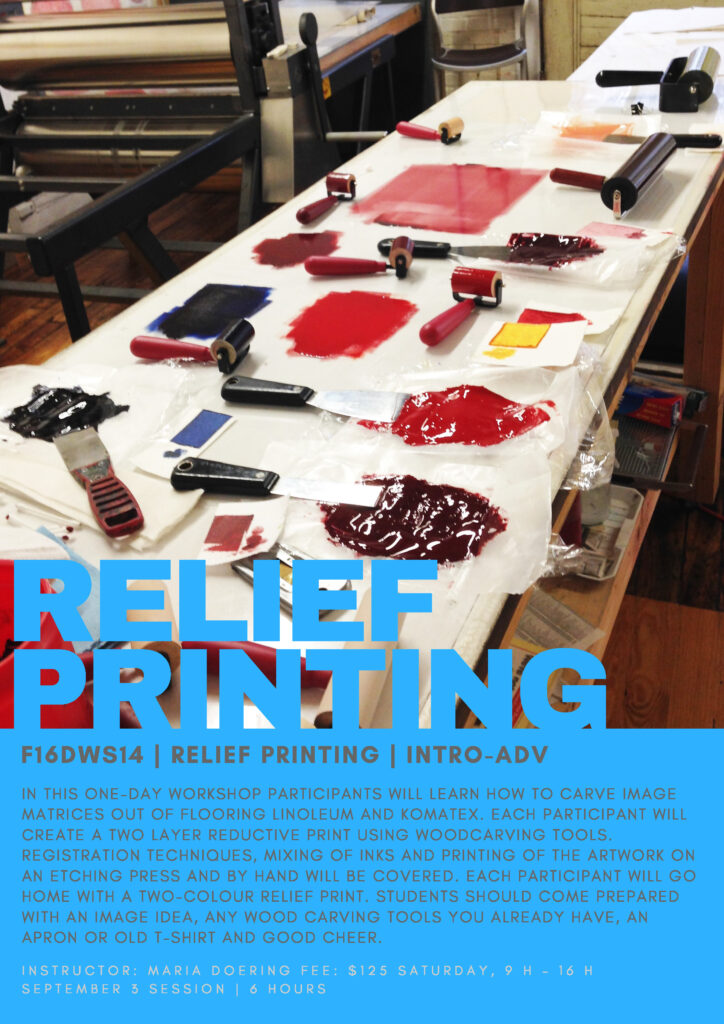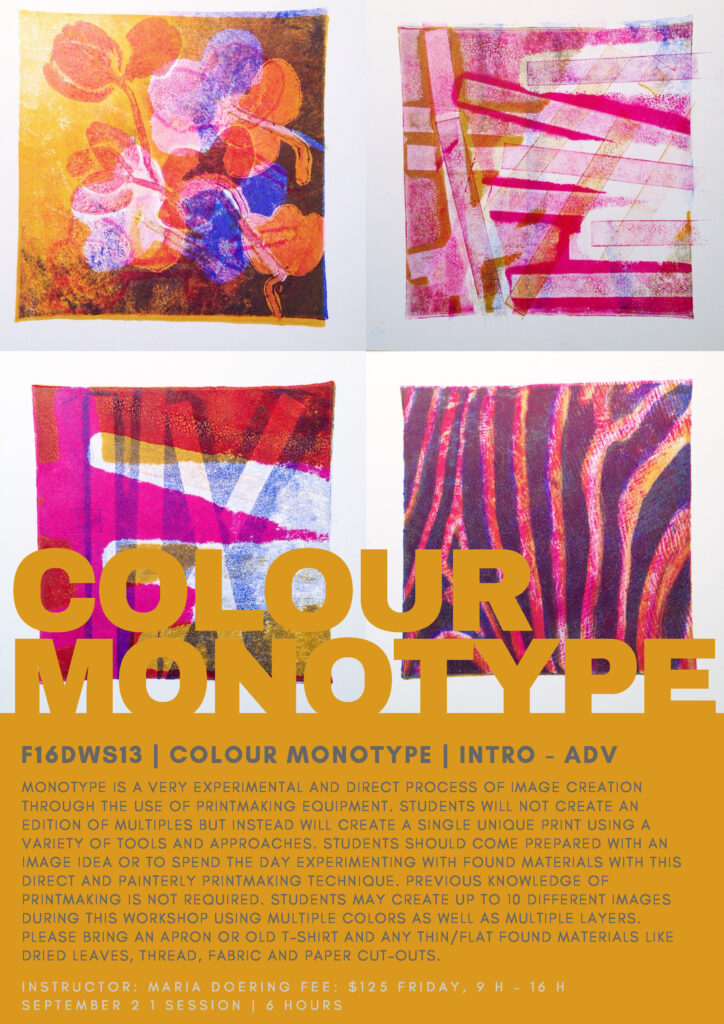 Maria is thrilled to have been invited to spend three weeks at the Ottawa School of Art in downtown Ottawa, between August 23rd and September 10th. She will be teaching one day workshops at OSA in Relief printing and Monotype, to register for these workshops please visit the OSA website.  Maria is also going to give an Artist talk on September 8th and finish her adventure at OSA with a demo-day during OSA's Open House on September 10th.
To follow her project at OSA please visit her blog.
More detailed information is going to be posted shortly.