Experimental Monotype Workshop Series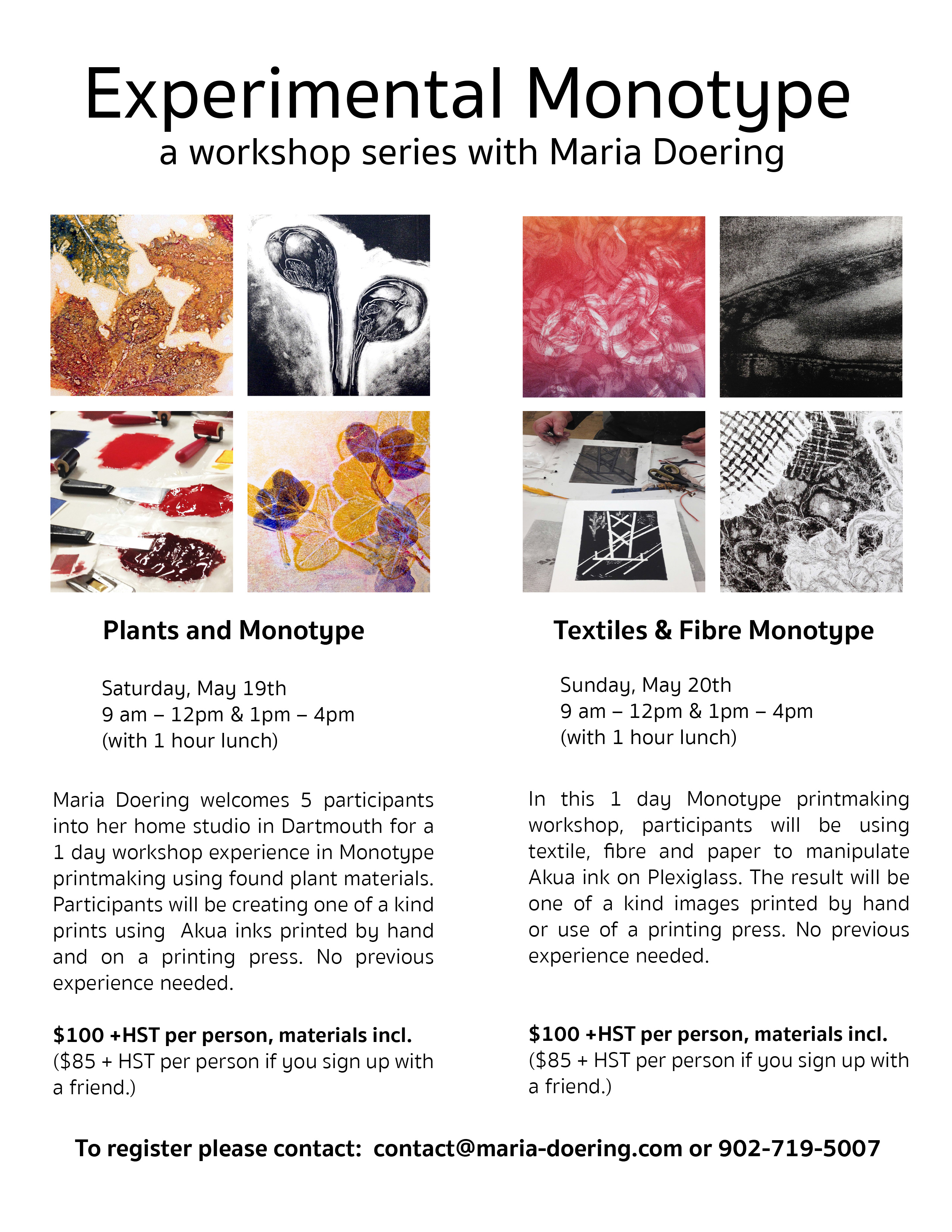 Upon popular demand Maria is offering two one day Monotype workshops in May 2018. Both workshops focus on Monotype printmaking but participants will be experimenting with different materials in each. Now that spring is finally here it will be fun to play with found plant material and experiment with the image making potential of foliage, flowers, leaves, moss, bark, etc.
The second workshop is going to focus on using textiles, and fibre textures, fabric and yarn scraps to create unusual textures and use this method as a tool to create one of a kind imagery. Both workshops are ideal for people who are sensitive to chemicals and smells as no solvents will be used and the inks are the less toxic Akua inks. Clean up will be with a dish soap and water mixture.
There are only 5 seats in each workshop, registration ahead of time is required.
Please contact Maria at contact@maria-doering.com or 902-719-5007 to register for one or both workshops.