Maria Invited to 2018 PSBN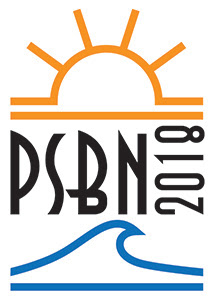 Maria's reductive linocut print, Nostalgic, has been selected as one of 79 pieces in the 2018 Pacific States North American Print Biennial, organized by the University of Hawai'i at Hilo and juried by Washington DC based artist and founder of Pyramid Atlantic, Helen Frederick. The PSBN was first organized in 1982, and the 2018 exhibition will be open from 2 November to 28 December.
Nostalgic is a reductive linocut printed as two limited editions, one on Shoji rice paper (three prints) and one on Fabriano rag paper (two prints), in May 2018. It is part of the Cells, Souls and Personalities series, exploring what personality traits may look like on a cellular level.