Summer Exhibition at Visual Voice
A few of Maria's prints are part of this exhibition.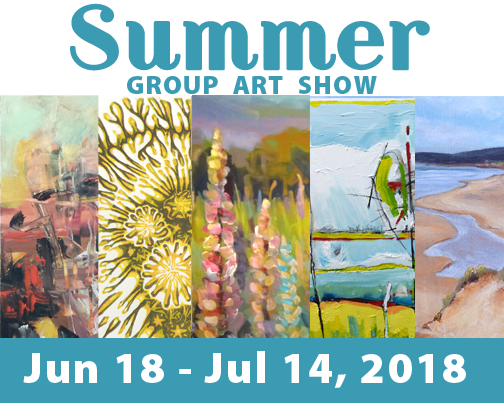 Visual Voice Fine Art is proud to present Summer a group art exhibit.
Celebrating the warm weather and everything summery. Don't miss it!
Featuring works in watercolour, oil, acrylic, linocut, etching, clay, encaustic, silkscreen, coloured pencil and more by artists: Barbara McLean, Vera Carver, Robert Rutherford, Paulette Melanson, Rosa Carr, Betty-Anne Gaetz, Ed Porter, Judith Leidl, Maria Doering, Corinne Ledson-Silver, Lynn Johnson, Judy Arsenault, Nancy Roberts, Anna Syperek, Dorothea LeBlanc, Eliza Schurman, Carol Morrison, Ellen Moershell, Kath Rutherford, Rob Maloney, and Nora Gross.
The show opens Monday, Jun 18. Free to everyone. It continues Mondays, Wednesdays, Fridays, and Saturdays from 12:30 to 5 pm until July 14th.