Maria Doering – Solo Exhibitions in Saint John, NB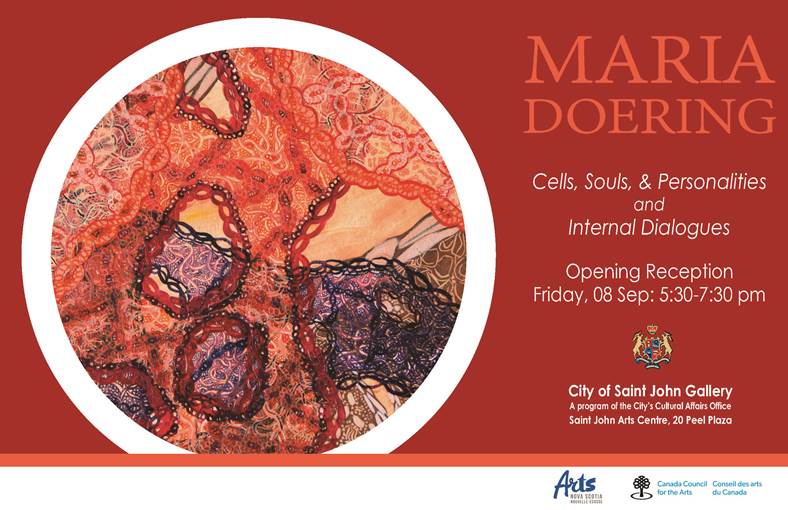 The City of Saint John Gallery at the Saint John Arts Centre presents
Maria Doering – "Cells, Souls and Personalities" and "Internal Dialogues".
The two exhibitions open today, Friday September 8th at 5:30pm – 7:30pm and will run until October 28th, 2017. Maria will be giving an artist talk in the Gallery on September 20th at noon.
Maria will be the printmaker-in-residence at the Saint John Arts Centre until the end of September where she will be working on a new body of work.
During her stay she will be offering 3 workshops at the Arts Centre, please visit the SJAC website for more information.
This project is supported generously by Arts Nova Scotia and by Canada Council for the Arts, which last year invested $153 million to bring the arts to Canadians throughout the country.