Week-long Screen printing course at Lunenburg School of Art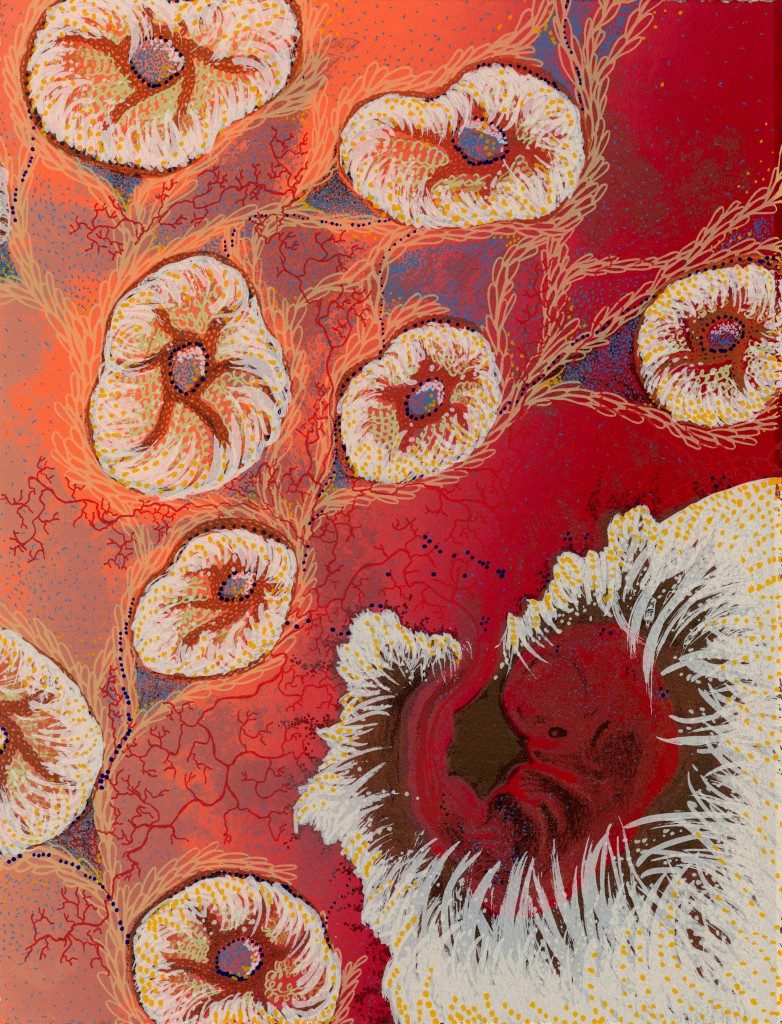 (Image: "Enveloped Evolution" by Maria Doering – screen print on paper)
SUMMER SCREEN PRINTING 
with Maria Doering
Date & Time:
Aug 21 – 25, 2017
10:00am – 4:00pm
This week-long class will cover the joys of screen printing on paper with a focus on creating colourful imagery by using hand cut stencils, screen filler and possibly photo emulsion. By the end of the week Students will be comfortable with mixing inks, registering colour layers, and printing multiples. Whether or not you are looking to create limited edition posters, or make original fine art prints, this class will give you a solid foundation in the technique and information on making prints at home. No experience necessary, all levels welcome.
Materials:
Students should bring the following
Sketchbook or notebook
Pencil or pen
Apron/old T-shirt
Scotch magic tape (matte)
Pad of newsprint
5-6 full sheets of Mayfair paper for proofing (available at NSCAD Art Supply Store or Deserres Art Supply Store)
Rag paper for editioning (Stonehenge, Fabriano Rosaspina, Rives BFK, Arches…etc., no heavy textures, no water color paper)
Recycled, clean yogurt containers with lids for mixed inks
1 black permapaque marker
Box cutting knife or xacto knife
(LSA will provide all other materials not listed)
To register for this class please visit the Lunenburg School of the Arts Website.